Bucket Hats Sale
Our bucket hats were Amazon's Best Seller for more than 1 month! 
We've recently made changes to our prices, without the Amazon commions, now our hats price starting from Just $5.99!
Shop Now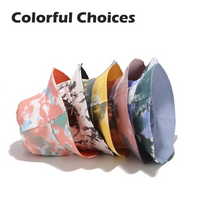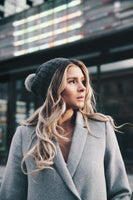 Fall / Winter Hats
The knitted beanie has earned its place as a winter style staple for everyone from downtown urbanites to Blue Mountain skiers. For those who wish to channel a bit of après-ski flair in their daily commute, look no further than one with a floppy, fluffy pom-pom.
Shop Fall Winter Hats
What Our Customers Says About Our Bucket Hats
Great fit, great quality! Lots of colour options. Myself, and my two children (13 & 11) all found these to be a great fit! The tie dye colours are super popular right now, so was glad to find them!

AA
Have been looking for a great hat to wear in the sun that fits great and doesn't blow off. I recommend this hat. Also like that it is reversible. Great to take on holidays as it folds up and can throw in suitcase.

Nicole
It's so cute~~ I kinda with seller included individual photos of every color and its reversed side, but it turned out cuter than expected, so i'm happy

Ashley
Daughter loves the hat. Stylish, comfortable, fits well.
Delivery was very quick. Very satisfied.

Pete